From advanced to initial training
Aviation Academy Austria specialises in airline and business pilot training. The company started with the purchase of a Fokker 70/100 full flight simulator. For airlines from all over the world, the company has offered type rating and operator training in its own ATO. In the meantime, the number of simulators has grown to five, which has also greatly expanded the training portfolio.
Based on the high standard of airline pilot training, it was decided to found an ATPL Academy. Right from the start, the focus was on vocational training as a pilot. Experienced airline trainers have designed the training concept in such a way that not only the flying abilities are on the highest level but graduates score with airline ready attitudes and are well prepared for a successful cockpit career.
Our competence - your advantage
You know your career goal. We know how to get there.
We are of the opinion that the training for an airline pilot must be uncompromisingly professional. In addition to a modern fleet, experienced trainers and a proven didactic teaching concept, we offer a further component: Your personality development. Our training procedures are similar to the operations of an airline. This enables you to understand the processes right from the start and become familiar with the requirements of today's pilots - even off the cockpit. We encourage and challenge. The aim of the training is not just to obtain a license - you will start a successful career in the cockpit with a great deal of prudence, responsibility and professionalism.
But above all, the training should also be fun! You will experience unforgettable moments, great flying experiences and friendship. We share your passion for flying and support you on your way to a dream career!
State-of-the-art aircraft. Developed for future airline pilots.
The AAA training base is located at Wiener Neustadt Airport (LOAN), 30 kilometres south of the Austrian capital Vienna.
Ideally located on the edge of the alps and within a short flight distance of the adriatic sea, you have all the possibilities of a high-quality and varied training. Alpine briefing and coastal flying included!
The well-known aircraft manufacturer Diamond Aircraft is also located at our home base, and our modern and young training fleet consists exclusively of their modern aircraft.
Glass cockpit. From the beginning.
Your flight training starts on the DV20i Katana, a special development of the proven DA20 Katana with glass cockpit. This state-of-the-art aircraft was equipped by Diamond Aircraft according to the wishes of the Aviation Academy Austria and is currently only used by AAA! It is the only model of this successful series with a Garmin G500 cockpit.
The training then continues on the DA40NG equipped for IFR. You will complete your MEP (Multi Engine Piston) rating on the latest version of the lightweight twin-engine DA42-VI. All these aircraft feature the latest technology, superior performance and digital cockpit instrumentation. Our fleet includes more than 17 single and twin engine aircraft.
The complexity of the avionics of our training aircraft increases with the progress of your training. Our cockpit philosophy reflects our focus on airline standards. Part of your training takes place on our DA42 simulator. We train on this simulator for much longer than legally required, so that you are optimally trained for the challenges of instrument flying. As one of the few flight academies, we operate a simulator centre from which you also benefit! Your last training phase will take place on a full flight simulator qualified as level D, where you will get to know the operational procedures and flight behaviour of a passenger jet. With your degree from the Aviation Academy Austria you have the best starting conditions for applying for an airline.
During your training at AAA you will also meet passionate like-minded people. We organize many joint events. One of our aircraft hangars is converted into a get-together to celebrate barbecues and parties together. Take part in excursions to gain insights into the production of Diamond aircraft or Austro Engine engines, visit the technical base of an Ailine with us or take a look over the shoulders of the ATC controllers: Training at AAA is more than just learning to fly - it is an intensive and enjoyable time of life!
Meanwhile, as an instructor, I pass on my experience and knowledge to future graduates with passion.

First Officer Embraer 195
I am now flying for a corporate operator, and the cockpit layout is quite similar to the training aircraft of AAA.
First Officer Cessna Citation XLS+
Interested? Then register now!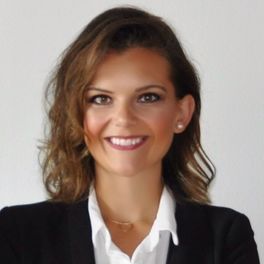 The shortest path to your high-end education?
Contact:
They will be more than happy to advise you!