The integrated course (no prior knowledge) is designed for future commercial pilots. If you want to become an airline, cargo or business pilot but do not yet have a pilot's licence, this is the course for you. The course can be done in parttime or fulltime. In full-time mode the course takes around 18-24 months. All of our flight and theory instructors have many years of practical and teaching experience. Our team consists of flight meteorologists, air traffic law experts, active airline pilots and air traffic controllers, and former military pilots.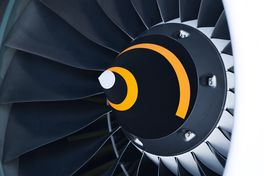 Course Entry Requirements
Minimum age 18
Very good English language skills
Clean criminal record
Aviation Medical Certification Class 1 (including Instrument Rating check)
European passport, valid residence permit or student visa
Matura, Abitur, A levels or international High School diploma
Applicants with a trade degree must pass a written exam
Attendance at an Information Afternoon or career counselling session
Personal interview
Full-time: 18-24 months (as experience value, with planned training progress and depending on your time availability)
Part-time: 24-30 months (as experience value, varying depending on your availability)
You set the pace of your education!
Your training is divided into 6 blocks:
You'll leave with an EASA CPL (Commercial Pilot License) with ATPL Theory Credit. SEP (Single Engine Piston), MEP (Multi Engine Piston) and IFR (Instrument Flight Rules) qualifications will be entered in your pilot license, authorizing you to fly single and multi-engine aeroplanes under visual and instrument conditions. MCC (Multi Crew Cooperation) will also be entered in your license.
The fleet, the MCC facilities and the connections from the school to Airlines/Executive aviation are fantastic.

First Officer Cessna Citation
Thanks to AAA, I was able to fulfill my childhood dream of becoming a pilot.

Interested? Then register now!
The shortest path to your high-end education?
Contact:
They will be more than happy to advise you!