Reliability & experience are the cornerstones of our FFS Fokker operation. We have been providing trainings and dry lease on our "legacy simulator" for a decade. We welcomed customers from all continents for training and do all efforts to offer you an individual and optimal training experience.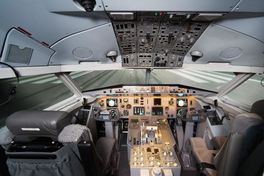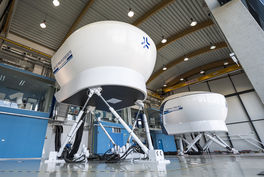 Our ATO approvals cover type ratings, TRI/SFI and MCCI courses, as well as PBN courses for Fokker 70 and Fokker 100. Further, we offer license revalidations and renewals.
Operator Training Courses
As defined in EASA PART-ORO.FC130, each flight crew member must complete recurrent training relevant to the type of aircraft on which he or she operates. AAA customizes an efficient and practice-oriented training which fulfils the requirements defined in the customer's operations manual. The training is normally divided into a three-year cycle of ground school and flight instruction, covering all abnormal and emergency procedures. If needed, we can provide you with type-rated pilots who take over the duties of PM. Other modules may be included into the training.
Depending on the training specified by the airport authority and the operators' manuals, the course familiarizes pilots with all aspects of operations at the respective airport, such as regulatory requirements, airport constraints, approach and departure operations, and human factors / CRM techniques that aid in safe flight operations. During an extended briefing, topics relevant to the operation are discussed, like AFM limitations, performance planning and criteria, the importance of thorough pre-planning for each arrival and departure, CRM issues regarding these operations, aircraft-specific procedures, and aircraft-specific performance calculations. In the subsequent practical FFS training all aspects of approach and departure operations as well as ground operations are trained. The FFS is equipped with up to date navigational and terrain information which is modelled in exact detail, providing a realistic environment.
The Low Visibility Operations (LVO) training prepares pilots to practice ground operations, low visibility take-offs and approaches (normal/emergency ops) as approved by the respective authority.
Our Fokker 70/100 Level D FFS is available for dry lease. Our sales team will assist you by allocating slots and customizing rental packages. Dry lease means rent only – the operation of the simulator is performed by the customer. This increases your flexibility and gives you the freedom to do any training or check flight in complete privacy, directed by your instructor or examiner of choice.